A few years ago I was going through a process to unlock 100 dreams in 10 days. I wrote down on the powerpoint, "Go on a business trip to Africa and support other business owners."
I want to share with you how I went on a mission trip to South Africa and invite you into what's possible for you as well.
It seemed really far-fetched. I had absolutely no clue how this would come about, but I wrote it down anyway along with many other dreams.
About a year later a person I work closely with went on a mission trip to Guatemala and said it was life-changing. Soon after, I saw a Facebook post from the same group who she went with inviting people on a mission trip to South Africa to assist a community to build a "storefront" for their business just outside of Kruger National Park.
I couldn't quite believe it. Of course, I said YES!
The trip had its challenges, yet, I was able to go on an open jeep safari in South Africa, I was able to contribute and was stretched beyond anything I have experienced so far. I even came back with a "lion scar", I'll tell you about it if you ask.
Sometimes in life, we're so caught up in the day-to-day that we forget to dream big. Reality keeps us playing small and so we don't dare to believe we can make seemingly outrageous things happen.
But we can.
Once we've decided and committed we just need to get out of our own way and allow it to happen.
This is something I've practiced getting good at because I realized that the only way I could really fail at creating what I wanted was if a) I didn't actually know what I wanted and b) I held myself back from making it mine.
This is something we all need to get really good at.
So let me ask you:
Do you truly know what you want? Do you know what your dream business/life looks like and feels like? Have you written it down? Do you connect with it regularly? Do you stretch the limits on what you can achieve?
Do you believe that you are creative, capable, wise and good? Do you feel like you're playing small or do you feel expansive?
Sitting under the stars listening to an astrologist teach us about the sky while sipping on homemade gin and listening to the campfire roared beside us, I realized anything is possible.
That goes for me and for you. What is your mission?
Want to go to South Africa? You can make it happen.
Want to build a 6 or 7 figure business? You can make it happen.
Want to make your mark on the world? You can make it happen.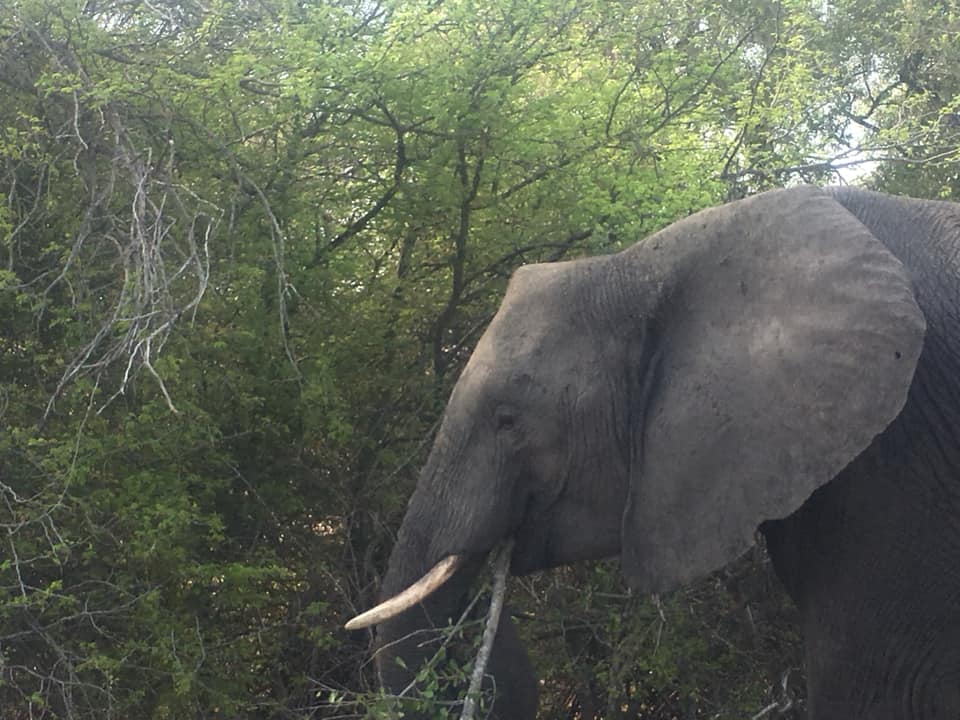 Whatever it is, you need to believe it's yours for the taking.
So what amazing things are you going to make happen?
Get writing them down 🙂
If this is resonating with you I'd love to invite you to watch this free webinar on attraction marketing and how you can leverage 3 secrets to dream boldly and create a business breakthrough.
It's going to be the most valuable 33 minutes for you and your business!
Jennifer Jimbere is an entrepreneur, International best-selling co-author in the Dream Boldly I Dare You Series. World Class Coach and Business Consultant. A recognized authority on the psychology of performance, negotiations and organizational turnaround. She has served as an advisor to thousands of individuals and organizations around the world for more than 20 years. Jennifer has also been named Influence Magazine 100 Authority. Recommended and inducted into the Who's Who of America for 2019.
Maintain momentum and make it a great day!
PS, Be sure to join the 1493+ amazing professionals who are part of the JCC Facebook Community where you'll find a ton of useful insights, tips, and original content that is sure to help you succeed!
Click here to join.