Wow!
To say I am excited about this one, would be an understatement.

"Congratulations, you have been nominated in the Oakville Readers' Choice Awards. You were nominated as Best Business Consulting Service for Jimbere Coaching and Consulting."
If you don't know, I grew up in Milton and have lived in the Halton & GTA area most of my life. So, to receive an award nomination in this category among esteemed professionals is amazing.
To know that my clients see such benefit in our partnership that they would go out of their way to nominate me for the many awards I have been nominated for is such a blessing.
Have I ever helped you in any way?

It takes only a moment to register and select Jimbere Coaching and Consulting.
I'd love to ask for your vote. 👇
https://www.insidehalton.com/readerschoice-oakville/categories/professional-services/subcategories/business-consulting-service?fbclid=IwAR3xJWk7r_VbD5NpZSQFxsVWgQJ8demhn3l2j86wNWelPcUHlfXK3J6mdoY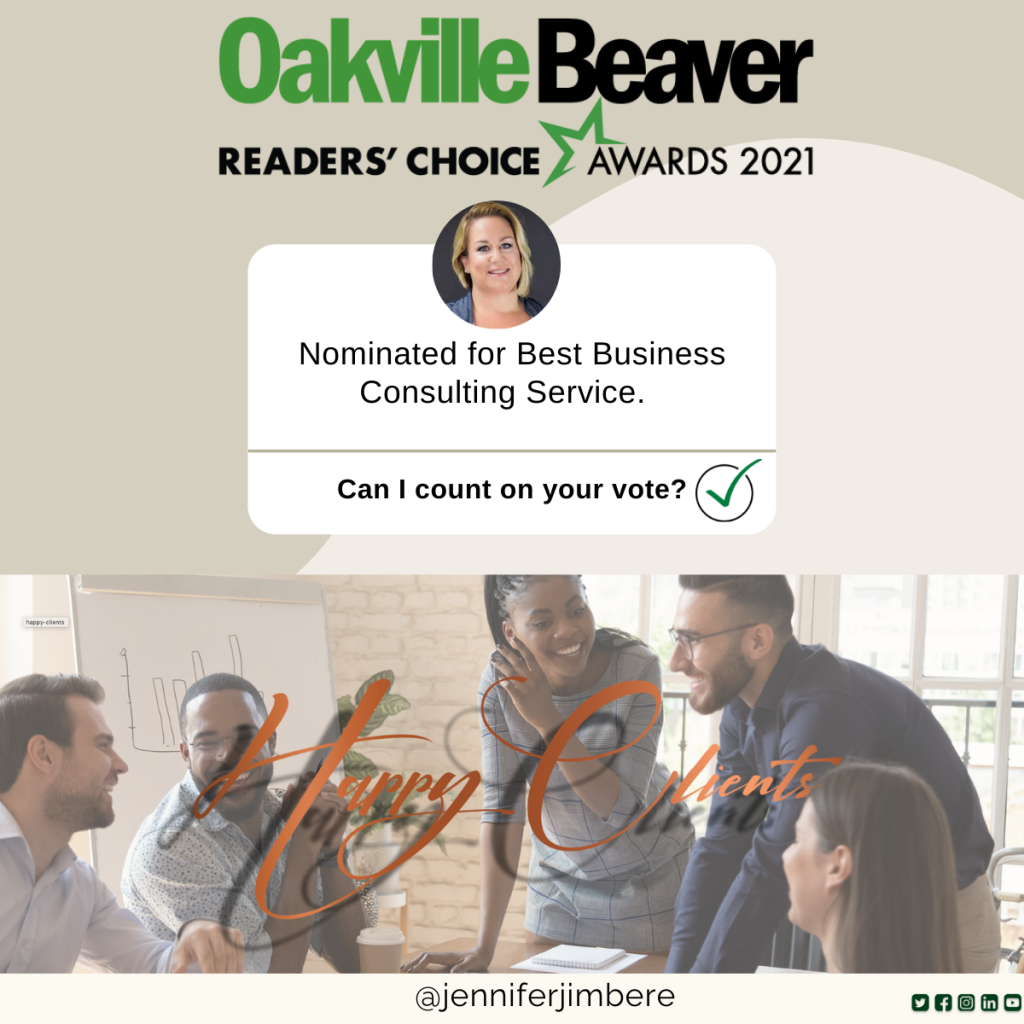 It is an honour to be a trusted confidant to business leaders and professionals who take their success seriously.

To our collective success! ✨
Voting is open until September 19th and you can vote once or some supporters are choosing to vote daily.
The world needs your gifts. It is time to step into your prosperous life.
Book in a meeting today to discuss your needs and or tell me about an award that you are up for so that I can support you.
Thank you for your continued support and encouragement.
P.S., Be sure to join the 2600+ amazing professionals who are part of the JCC Facebook community, where you'll find a ton of useful insights, tips and original content that is sure to help you succeed. Click here to join.