My consulting services include support in the fields of change management, team dynamics and well-being.
Change Management
As a change management practitioner, I work as a part of your team to move forward towards achieving your business objectives. Want a partner to support your change management initiatives?
You can engage my services and a full suite of offerings if you are looking to enhance your own or your organization's change management knowledge, lead your team effectively through change, respond appropriately to change reactions or sustain change that has already been executed. Moving you beyond implementation to innovation, so that you can achieve the desired change as well as a competitive advantage. I encourage you to take a look through my offerings so that you can enhance your organization's ability to be resilient during change, respond effectively and ultimately help your organization to flourish! I work with high achieving professionals, are you next?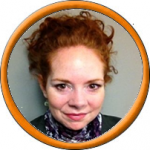 I had the pleasure of working with Jennifer through my career transition. Through insightful questions and real life examples, Jennifer helped me become a more effective leader, manager and coworker. Jennifer is inspiring, focused and provides the right balance of encouragement. When looking for professional development I would highly recommend partnering with Jennifer."
~ Lee-Anne Goy
Talent Acquisition & Diversity Manager, GTA Airport Authority, Toronto, On Canada

Team Dynamics
As a human resource development expert, I provide positive support, a keen ear, feedback and advice on an individual or group basis to improve personal effectiveness in business settings.
Working with you and your team, I help to create a world in which everyone's unique signature strengths are known and then leveraged to achieve the most efficient business results. Then you will also DISCover how to improve your team's communication, dynamics and leadership style(s). Imagine, building an agile organization with a fully engaged and empowered workforce that outperforms your competition! More and more organizations expect their senior leaders and middle managers to flex their leadership styles to reach higher levels of performance. I work with clients to adopt successful approaches and assist their leadership efforts. Reach out to partner in possibility today and we will discuss how I can help you, your team and your organization flourish!
Science of Well-Being
You want your organization to flourish and you also want to be the best contributor you can be. Learn new methods for increasing gratitude, flow and purpose in the workplace. Focused on helping clients overcome roadblocks to success and helping them attain specified goals.
Optimism is associated with better health, performance, longevity and social success. Leverage the Science of Positive Psychology which is not about being positive about everything at all costs, it helps to put things into perspective.
Leveraging learning in this discipline I can support you to increase your:
✓ Optimism
✓ Gratitude
✓ Purpose
✓ Flow
✓ Values in Action
✓ Authentic Happiness
Reach out to partner in possibility today and we will give you and your organization an edge up to outperform your competition!