When we rise, let's not forget to shine!

Feet on the snow, eyes on the horizon and that beautiful glow had me go down to the water this morning to bring in another day.

It's been a while since I came to take in a sunrise over the water and man am I glad I did. I haven't been moving as much and feeling a little blah. As soon as I walked towards the water to witness this beauty my energy shifted, I felt more hopeful.

There's a name for that BLAH you're feeling: It's called Languishing.
And…..
I'm feeling it too.

Let's get through it together.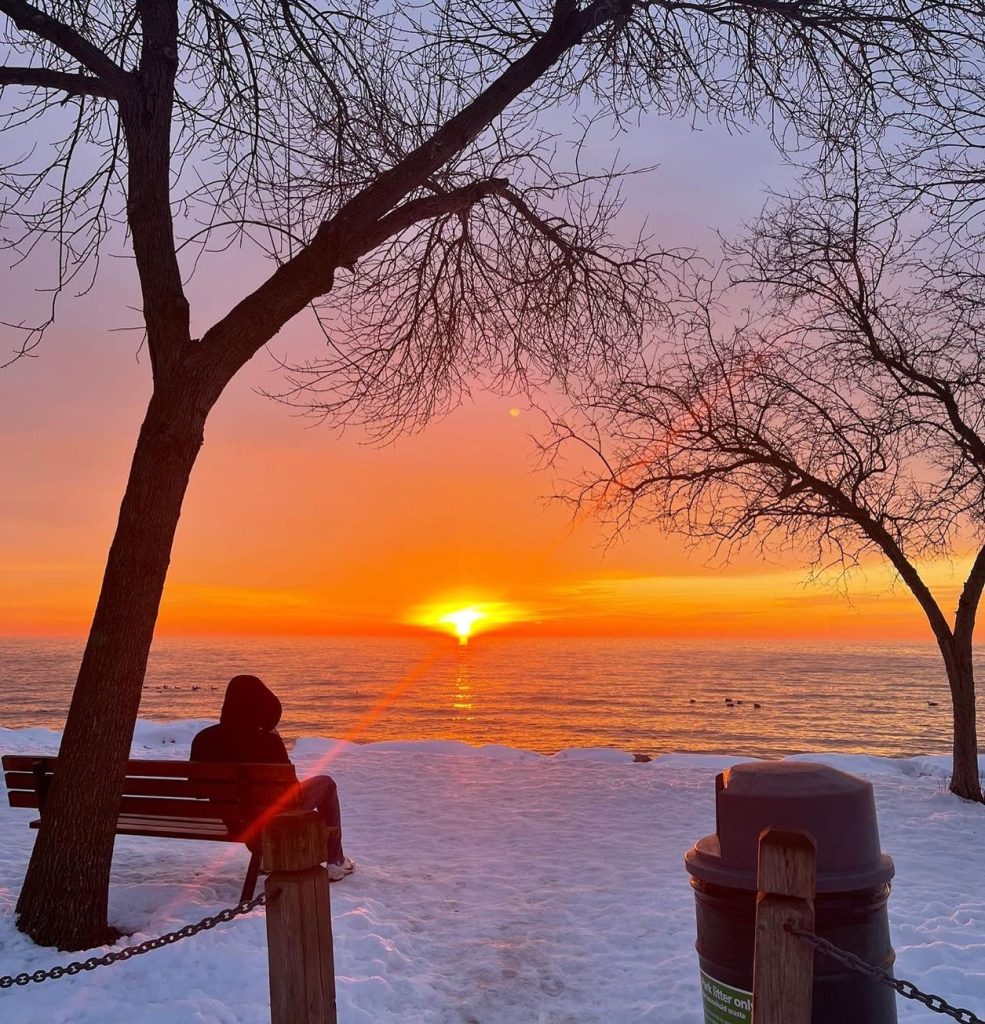 Experiencing awe and being in nature can really increase our positive emotions.

As a business coach, I hear the struggles that fellow businesses are feeling and have had to sustain. Being in community keeps me close to what's actually happening for them. I have seen some create GoFunfMe requests to keep their dream alive. This is heavy and it has been for a long time now.
I am sending out well wishes to everyone no matter what your beliefs are about what should or shouldn't be happening. Just remember, it effects everyone in different ways and how they choose to solve their struggles is their own journey. I do hope that we begin to see restrictions lift and people see their way back to their own "new normal!"

The waves crashing against the rocks this morning reminded me of their power and also how peaceful it can be to simply pause and be present to witness.


Let's all do our part to increase the positive energy and be there for each other.
The world needs your gifts, it is time to step into your prosperous life.
If you need a little help right now to increase your positive emotions, sign up here to gain access to 5 research-backed practices from the science of well-being.

Optimism is associated with better health, performance, longevity and social success. Positive Psychology is not about being positive about everything at all costs, it helps to put things into perspective. Leveraging extensive learning in this discipline I can support you to increase your: – Optimism – Gratitude – Purpose – Flow – Values in Action – Authentic Happiness Positive psychology can actually help you make meaning of your interactions which will get your brain to a more positive state. You don't have to 'fake it to make it.'

I've adapted the practices from best selling books on the topic and hundreds of hours studying the field of positive psychology. I have practiced and learned some exercises taught by great teachers in the discipline such as Barbara Fredrickson, Sonja Lyubomirsky, Martin Seligman among others and use the exercises with my coaching and consulting clients. To learn more about the Science of Well-Being, reach out so we can partner in prosperity. Call me 416-939-8645.


The time is now to start strong in 2022 and begin with a purpose and a plan to achieve your goals.
Partner with a proven professional in business.
Thank you for reaching and sharing this out with your network.
What you think is possible, is just the beginning.
I work with highly educated, growth minded, action takers who are serious about their success. Bringing their dreams and passion together, we are actioning on focused plans and welcoming them into their prosperous reality. 
A recognized authority in the psychology of performance, negotiations and organizational turnaround. I have served as an advisor to thousands of individuals and organizations around the world for more than 20 years. Won the 2021 Best Business Consulting Service, Oakville Beaver Readers' Choice Diamond Award. Nominated in 2020 & 2021 for RBC Canadian Entrepreneur of the Year Awards. Won 2020 Productivity & Profitability Impact Consultant of the Year (Ontario) by Corporate Vision and have also been named Influence Magazine Top 100 Authority. Won the CorporateLiveWire Innovation & Excellence Award for 2020 as Profitability Impact Consultant of the Year. Recommended and inducted into the Who's Who of America for 2019. In my work, I am a strong advocate for the Science of Well-Being and infuse Positive Psychology practices in the partnerships I have with professionals as I do not believe that hustle is required for success and that happiness is a fundamental human goal.

Here's to partnering in possibility. The world needs your gifts, it is time to step into your prosperous life.
Book in a meeting now to discuss your needs.
To our collective success!
PS., Be sure to join the 2579+ professionals who are part of the JCC Facebook Community where you'll find a ton of useful insights, tips, and original content that is sure to help you succeed. Click here to join.

Maintain momentum and make it a great day:)