Leaders, I have heard from several people I coach that they are unsure what is expected of them and how they are being evaluated, or what types of resources are available to help them succeed.
I have also heard from several leaders that they are not sure what their 1:1's should even look like. They are being asked to have the discussions, know that they are important and ask for assistance during our contracts together to spend some time on this.
Does this surprise you? There is research out there that suggests this is at a staggering high right now with all of the competing priorities in today's workforce and can be up to 50% of the people on a team.
1:1 sessions can provide clarity and reduce uncertainty. The goal of this type of meeting is to provide a foundation for better performance and a path for moving forward.
These meetings should be held regularly, not only when there is a large project on the go or urgent matter. The minimum suggested frequency is at least monthly, the more frequent the better the understanding and improved communication. A lunch date, staff meeting and a start of the day drop in is not what we are after here. They are scheduled face to face meetings. In today's technology face to face is relative to your environment.
The 1:1 provides each of you with an opportunity to openly communicate and collaborate. It also presents a great opportunity for you to coach, uncover strengths and develop your team.
What does your 1:1 look like today?
Does it include;
– time to celebrate what went well the previous week?
– uncovering their strengths in the work/project they are working on?
– problem solving?
– implement strategies?
– check in on your wildly important goals and lead measures?
This is meant to be a collaborative meeting where the 80/20 rule applies. 80% of the time the person receiving the coaching should be talking and 20% of the time the leader should talk, mainly asking vs telling. This is not merely an opportunity to chat and catch up. The most critical objectives would be to improve performance and strengthen the relationship while setting them up for success. If you do not have an agenda for these meetings and are not sure what they should look like, most likely, you are not having them.
Teams that implement regular 1:1 meetings have been seen to increase their performance over time. There are several other considerations for the agenda in this meeting, such as; feedback, resources, accountability, commitments on targets and goals and obstacles to improvement.
When you host a 1:1 today, how do you end the meeting?
I wrote a previous article on the importance of the person being coached recapping their action items, The Pen is in Their Hand. The action items can be articulated at the end of each meeting and then reviewed again at the beginning of the next meeting. This should be done by the person receiving the coaching. When we continue accountability discussions we can see how they are progressing.
This type of meeting does not replace formal performance appraisals or team meetings, they are in addition to and support those additional meetings. This provides an opportunity for sharing, learning and growing and even when corrective feedback needs to be communicated, the 1:1 session provides an effective way to address in a private and positive way.
As a business leader, would you like to experience more positive relationships? Reach out so that we can discuss how to support your efforts.
Jennifer Jimbere is the President of Jimbere Coaching and Consulting.
Unleash your strengths, email jennifer@jimberecoachingandconsulting.com.
Maintain momentum and make it a great day!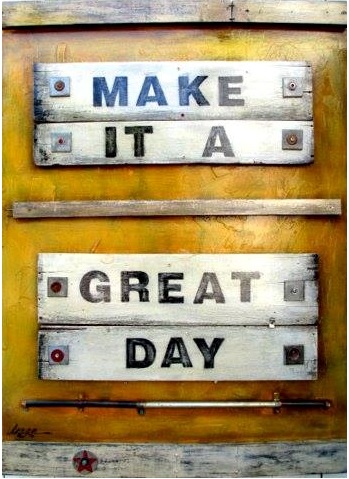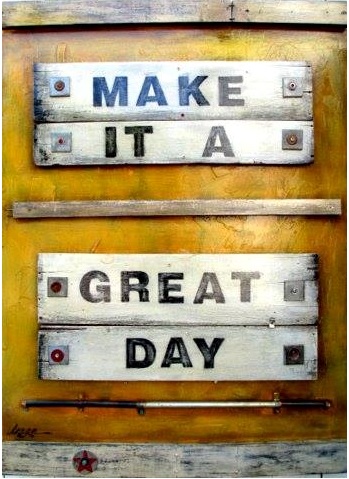 Image credit and artist: LA artist and old friend Jennifer Verge
Inspired by: My email sign off:)