Individual Leaders
Let's explore and unleash new possibilities in your performance and results!
Executive coaching is an engaging and intentional conversation that generates new thinking beyond your current limits.  Create new possibilities and ways of being that produce extraordinary results in any area that's important to you. 
Transform your career into an expression of what's important to you. Imagine living life authentically engaging your energy and vitality – rather than driven by decisions that drains both.  Your life becomes natural and effortless.  You experience overflowing gratitude.
Groups
I work with your whole team to build its capability for stronger performance. 
My approach to group coaching and consulting is to work with your team as a "system".  Applying the principles of Organizational Behaviour and Extended DISC, I develop the capability of the entire system; something far more powerful and sustainable than focusing on individual members.  Stronger relationships, cooperation, trust and positivity are outcomes that produce outstanding team results. This approach draws from the best of coaching, positive psychology, organizational development, and professional training.
Organizations
Good coaching skills are essential for organizations to effectively develop, support and align their people. Investments in the development of your people managers can significantly impact your organization's results.
I offer a unique and proven system to build leader's coaching ability.  My practical approach combines on-the-job practice with efficient and focused training interventions over a period of 4 to 6 months.  Instead of just learning about coaching in a classroom, managers are coached as they apply their new skills to ensure they can apply them with ease and confidence.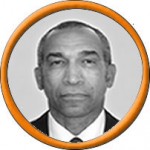 Jennifer brings a rare talent to coaching others – the ability to elicit desired behaviour changes in individuals that allow them to become their best selves.
I have experienced the pleasure of being a coaching colleague of Jennifer over a span of 2 years. Whether it was challenging the assumptions of senior managers or identifying alternative paths to success for individuals, Jennifer brings passion, authenticity, and superior facilitation skills to her role.
I have personally participated and observed her facilitate "The Coaching Clinic" and it is my opinion that participants benefitted immeasurably from the experience. I can say without hesitation that Jennifer has expanded her expertise to become a coach's coach"
~George Randle
Financial Advisor, Edward Jones Mississauga, ON
Working with you and your team, I help to create a world in which everyone's unique signature strengths are known and then leveraged to achieve the most efficient business results. Then you will also DISCover how to improve your team's communication, dynamics and leadership style(s). Imagine, building an agile organization with a fully engaged and empowered workforce that outperforms your competition! Take the first step, call me today.
I also offer the following workshops to inspire individuals, groups and organization to flourish authentically:
✓ Third Alternative Thinking
✓ 5 Consequences of Self-Doubt and the Strategies to Overcoming it
✓ COURAGE in Critical Conversations