Over the holidays, is it a time for a spending frenzy at your house?
What lessons are you looking to teach your children?
Watching the joy on my children's faces when they share how much they want this, and need that is fun, especially as they flip through the channels and see so many possibilities on the T.V. I take this as an opportunity to be a good role model and give them messages that holidays are really about spending time with family and friends and being grateful for all we already have.
As seen in an earlier post I shared on Prosocial Spending- Giving sometimes is getting! I believe that we also need to teach our children that happiness can come from giving and not just buying.
I have seen it first hand as a financial services professional, families can take months to recover from a spending spree in December. I invite you to take a breath, sit down, set a budget now, draw a line on who you can afford to buy gifts for and stick to it. Credit card bills flood in in January. When was the last time you felt relieved to open a statement? What can you do to ensure that happens for your family early in 2017?
Did you know November is Financial Literacy month?
Financial literacy is all about teaching children the importance of understanding their means and staying within it, learning that budgets are a healthy way to keep the family on track. November is a great time to apply your financial smarts and be sensible and realistic about what you can buy.
There are several lessons that we can share with our children during the holiday season:
#1. Help them understand that a budget can serve them well.
• Involve them in the planning
• Help them make a list of who they want to give presents to
• Establish a budget and help them understand the overall cost
• Share with them gifts are an expression of love
#2. Help them to be creative.
• Establish spending limits for each gift
• Leverage each of their strengths to create the plan
• Encourage their creativity to create unique and meaningful gifts
#3. Lead by example.
• Set your own budget that is reasonable and will not have you hurting when you open your January credit card statements and beyond.
• Giving your kids excessive amounts of or expensive gifts, doesn't mean you love them more. They want our time, attention and love.
• Balance your spending with saving, sharing and giving back and show them how they can too.
• Be aware. They watch and listen to how we speak about money, your own blocks are influencing how they will relate to money later in life.
Make an investment in your children's financial future by giving them lessons that will pay dividends for years to come. During the holiday season we can teach many lessons to our children. Here's to giving the gift of financial literacy to our children, empowering them to flourish financially!
Jennifer Jimbere is President of Jimbere Coaching and Consulting and is a certified professional coach that has 16 years in the financial services industry.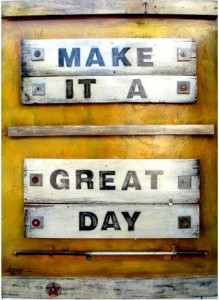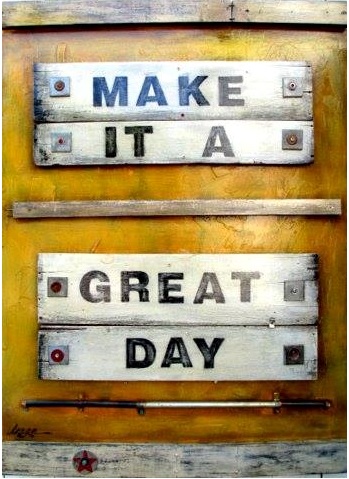 Image credit and artist: LA artist and old friend Jennifer Verge
Inspired by: My email sign off:)