My consulting services include support in the fields of profitability, change management and team dynamics.
Profit Consulting
There are two things EVERY business owner wants. First, they want to generate more leads, attract more clients and make more money so they can eliminate any current financial distress they find themselves in. Second, they want to reach $1 million in annual revenue so they can begin to live the life they have always dreamed of having and so richly deserve.
Jimbere Business Academy was specifically created to provide all small business owners with the tools, resources, and support they need to accomplish both of these goals.
How? First, we help you target your ideal client, understand exactly what they want when they make their decision to buy, and create compelling marketing messages that enable you to out-market and out-sell your competition. We even provide you with "done-for-you" marketing and advertising examples that are proven and tested to get real-world results.

Change Management
As a change management practitioner, I work as a part of your team to move forward towards achieving your business objectives. Want a partner to support your change management initiatives?
You can engage my services and a full suite of offerings if you are looking to enhance your own or your organization's change management knowledge, lead your team effectively through change, respond appropriately to change reactions or sustain change that has already been executed. Moving you beyond implementation to innovation, so that you can achieve the desired change as well as a competitive advantage. I encourage you to take a look through my offerings so that you can enhance your organization's ability to be resilient during change, respond effectively and ultimately help your organization to flourish! I work with high achieving professionals, are you next?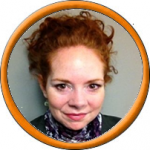 I had the pleasure of working with Jennifer through my career transition. Through insightful questions and real life examples, Jennifer helped me become a more effective leader, manager and coworker. Jennifer is inspiring, focused and provides the right balance of encouragement. When looking for professional development I would highly recommend partnering with Jennifer."
~ Lee-Anne Goy
Talent Acquisition & Diversity Manager, GTA Airport Authority, Toronto, On Canada

Team Dynamics
As a human resource development expert, I provide positive support, a keen ear, feedback and advice on an individual or group basis to improve personal effectiveness in business settings.
Working with you and your team, I help to create a world in which everyone's unique signature strengths are known and then leveraged to achieve the most efficient business results. Then you will also DISCover how to improve your team's communication, dynamics and leadership style(s). Imagine, building an agile organization with a fully engaged and empowered workforce that outperforms your competition! More and more organizations expect their senior leaders and middle managers to flex their leadership styles to reach higher levels of performance. I work with clients to adopt successful approaches and assist their leadership efforts. Reach out to partner in possibility today and we will discuss how I can help you, your team and your organization flourish!
Visit this page to learn the different ways to work with me if you are ready for a business breakthrough.