What is your metophorical spaceship?

You know, that thing you have always wanted to build and be the greatest at!

If Richard Branson was a kid looking up at the stars and thought he could reach them one day, he was dreaming boldly. Now, I know many may question, did he get to space or just climb really high into the sky? To that, I say, does it matter?

He did something almost everyone on this planet will never experience.
Just after 9:15 in the morning of Sunday, July 11th 2021, the SpaceShipTwo detached from its mothership and dropped momentarily before its engine screamed to life and the vehicle swooped upward. On board, the passengers experienced up to three Gs of force from the burst of extreme acceleration and watched the blue sky fade into the star-speckled darkness of outer space. At the top of the flight path, more than 50 miles high, the vehicle was suspended in weightlessness for a few minutes, allowing the passengers to enjoy panoramic views of the Earth and space as SpaceShipTwo flipped onto its belly. It then deployed its feathering system, which curls the plane's wings upward, mimicking the shape of a badminton shuttlecock, to turn the spaceship rightward as it flew back into the Earth's thick atmosphere and glided back down to a runway landing.
This was not the first attempt.

There had been 2 prior failed attempts and decades of work before their successful launch and return. Isn't that how it goes.

The London-born founder of Virgin Atlantic Airways wasn't supposed to fly until later this summer. But he assigned himself to an earlier flight after Bezos announced plans to ride his own rocket into space from Texas on July 20, the 52nd anniversary of the Apollo 11 moon landing. Branson denied he was trying to outdo Bezos.
Who in your industry is helping you challenge yourself, aim higher and move the goal posts?
As an award winning coach and consulting and International Best Selling co-author, I invite my clients to Dream Boldly. We aim high when we co-create their 4DX plan and set wildly important goals. I'd like to be your guide to prosperity. For each of us, the definition of prosperous is different.
My maiden name is Dubien, which is of French descent. In loose translation, it means "do good".
My married name is Jimbere, which is of African descent. In loose translation, it means, "go forward".
Together, I am able to do good and go forward daily and have a positive impact with all of the business leaders I am honoured to support.
Presently, I work with highly educated, growth-minded, action takers who are serious about their success.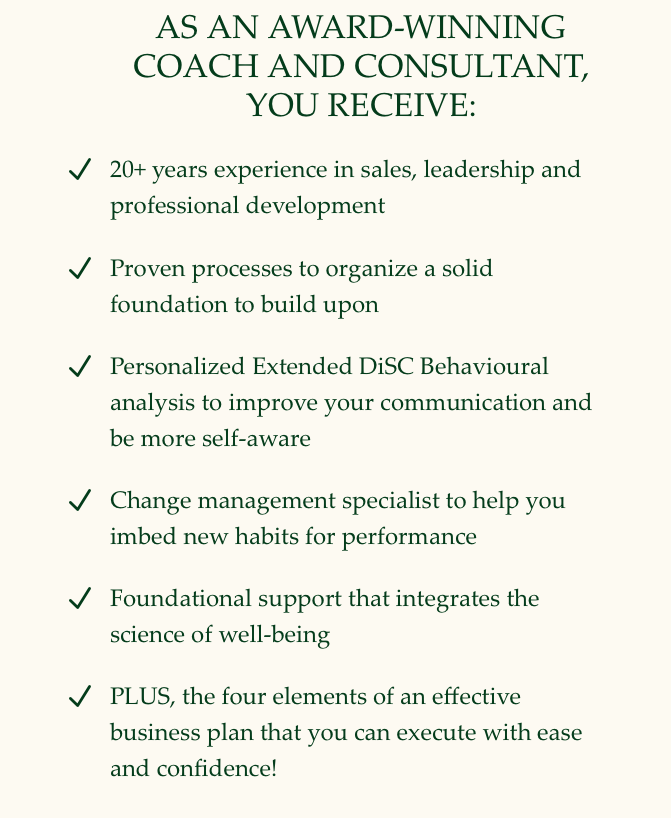 Let me help you if you are seriously considering how to scale and grow your business and blast off in your own "spaceship".
Prepare for A Customized Experience!
Create Lasting Intentions
It's okay if you are not sure which experience is right for you. Book a virtual appointment with me and we will fit you into a custom package built just for you.
By working with a professional coach like me, you can create a plan and find out how to use your strengths daily, stop trying to be more of who you're not, and start focusing on what naturally makes you powerful and unique. You can achieve new self-awareness and strategies to support your ability to better relate with and communicate with others. Maximize your potential with proven strategies and partner with a professional.
If you have not already, you are welcome to sign up for the Plan to Profit Brief  and stay up to date.  
We share a few of our favourite items and offers with your professional development and business growth in mind. 
 We are in Q3, are you determined to reach your goals?
Don't delay, book in today!
Maintain momentum and make it a great day!
PS, Be sure to join the 2603+ amazing professionals who are part of the JCC Facebook Community where you'll find a ton of useful insights, tips, and original content that is sure to help you succeed! Click here to join.