One of the things I talk about often with my clients is their plan for up-sells/down-sells and cross-sells.

Are you familiar with up-selling and cross-selling? A great example is how the McDonald's franchise has been wildly successful. When you order your meal, they ask you if you'd like it supersized, this is an example of an up-sell. When your oder is placed, they ask you if you'd like an apple pie for desert. That is a cross-sell. They have successfully created a process that is repeatable and trained over and over again.

I recently went to a grocery store and wanted to share the experience with you that I think is a lesson for us all in business. This is an example of down-sell gone wrong.


Shift from Struggle to Solution
Put us to the test.

If you're serious about building a successful business and you've decided that now is the time to finally seek out the professional help that can make a dramatic difference in your revenue and profit, then click the link below and we'll show you first hand exactly how we help thousands of small business owners worldwide to generate more leads, attract more clients and make more money then they made before.

Ready for your next breakthrough to reach the next level in your business? Book in for Java with Jen to shift from struggle to solution in one area of your business >http://bit.ly/JavawithJen

Did you know there is a whole section on this one topic inside Jimbere Business Academy?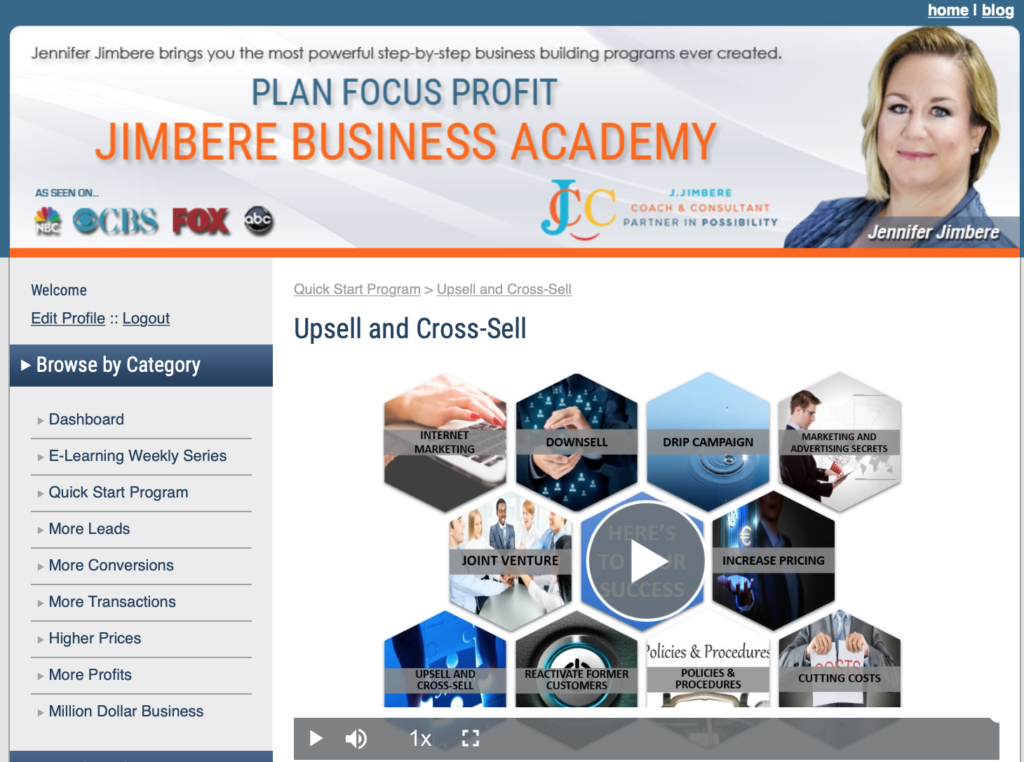 Looking for more personalized attention? Reach out so that we can discuss which phase of business development you are in.
1. Financial Foundations
2. Profit Accelerator
3. Growth and Scalability
I am now booking VIP Business Planning Sessions so that you can walk away from our time together with a plan you can execute on with excellence.
If you're not sure, then let's book in a Java with Jen session for 2 hours to shift you from struggle to solution in one area of your business.
Ready to increase your productivity & profitability? Join more than 100 5 ⭐️ Happy Clients!
Jennifer Jimbere is an entrepreneur, International best-selling co-author of the Dream Boldly I Dare You series, World Class Coach and Business Consultant. A recognized authority on change management, profitability, and organizational turnaround, she has served as an advisor to thousands of individuals and organizations around the world for more than 20 years.
Her work can also be found on www.radicaljoyseekingwomen.com. Jennifer has also been named Influence Magazine 100 Authority. Strategic Learning Alliance recognized Jennifer as Certified Professional Coach of the Month for April 2019. Her work has been featured in The Six-Figure Coach, Simply Women, Bella Mia magazines and more.